Soy Processing at Ag Commodities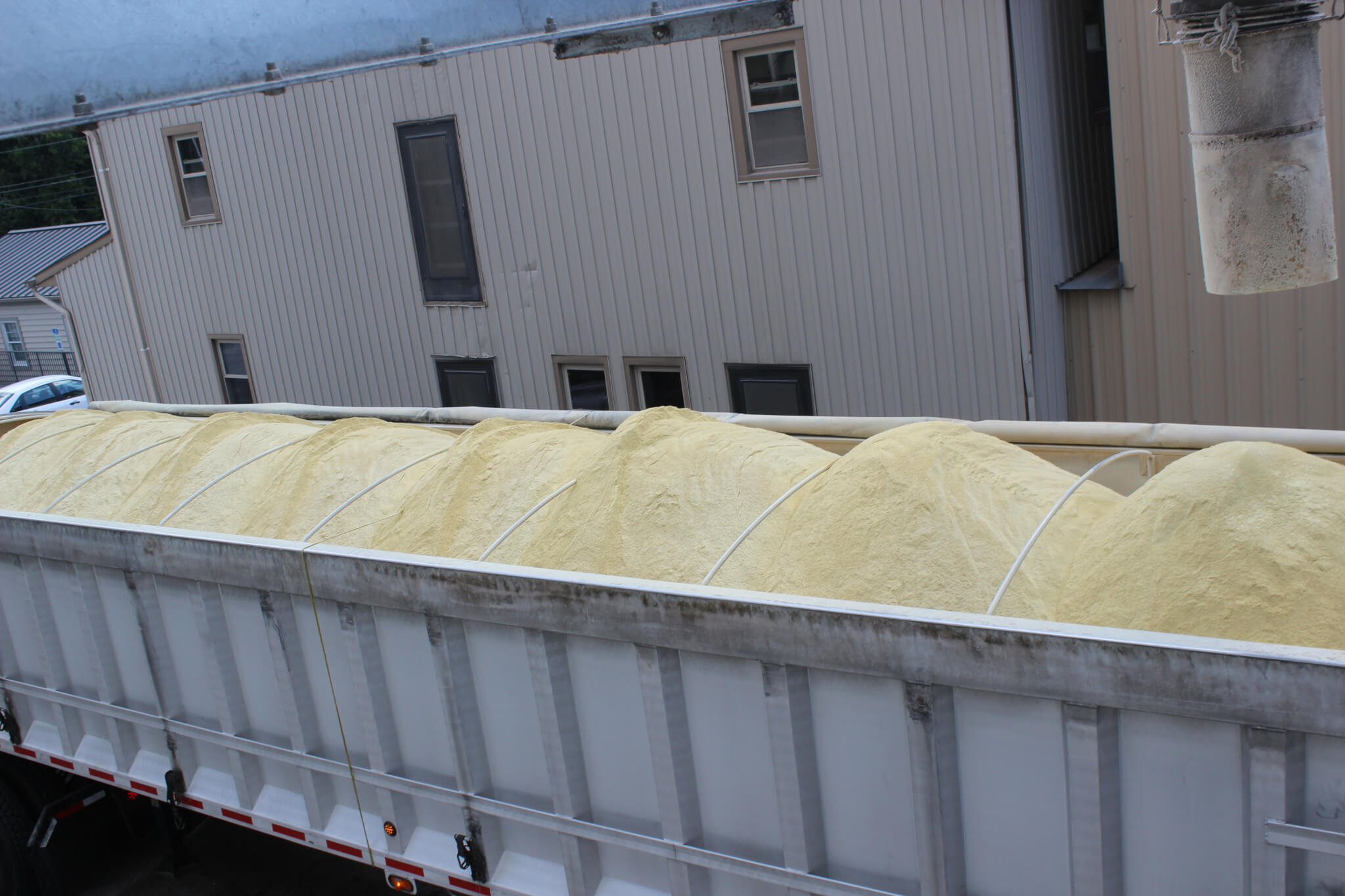 The Challenge:
According to fifth generation family member Matt Sharrer, AgCom, a family-owned Pennsylvania company, is "very diversified" with a flour mill, feed mill, fertilizer plant, grainery and protein meal trading.
In the early '90s, the family wanted to add soybean processing. "My dad and uncle wanted to get into soybean extrusion," Sharrer explains. "Insta-Pro had the equipment we needed, and their experience with oilseeds fit with the direction we wanted to pursue.
"We started with Insta-Pro, and we've been with them ever since."
Why Insta-Pro International®:
Sharrer, who runs AgCom's soybean processing, cites multiple advantages that come with Insta-Pro Intl technology:
"It gives a good, consistent product. We started with one extruder and we now have eight. We added four of the presses Insta-Pro has to squeeze the oil out."
"They also provide a lot of technical and nutritional support. They have a real strong knowledge of their product and nutritional quality as well as a lot of good people and resources to give you proper direction for pursuing the extrusion process."
The Results:
AgCom now processes 40,000 bushels of soybeans per week producing extruded full-fat meal, ExPress® soy meal and soy oil.  Sharrer expects the operation to grow further, depending on customer needs.
"Insta-Pro is key to our operation," he concludes. "The biggest thing I can say is the equipment provides a real consistent product that translates into good nutrition and happier customers for us."